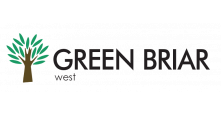 Your Review
Submit a Review

Resident Reviews
|Recommended: YesPerfect condo — good everything
|Recommended: YesMayda — I been leaving here two weeks so far everything since to be very nice
|Recommended: YesYanniel Cordero — Very good, great living space and good and fast maintenance. They are very responsive
|Recommended: YesExcelente — Siempre la Gerencia da prioridad a los problemas y seguridad yo tengo más de 30 años viviendo aquí y con los dueños anteriores todo era excelente y hoy por hoy es igualmente Isabel antes y ahora Lourdes excelentes personas y muy profesionales igualmente el jefe de mantenimiento Argelio su trabajo muy eficiente muchas gracias.
|Recommended: YesGreat place to reside — I have been living here for 7 years I absolutely love it. The office mgmt is wonderful, as well as the maintenance. Highly recommend this location to all families
|Recommended: YesGood property. — Because is the best place to live.
|Recommended: YesEs buen condominio — It is a good condominium, the apartments are clean and beautiful, but you can hear your neighbors.
|Recommended: YesGreat and Affordable — Great place to rent
|Recommended: YesExcelente place to live — This place is second to none in Miami area.
|Recommended: Yes. — .
|Recommended: Yes. — .
|Recommended: YesWas a good property — The best place to live
|Recommended: YesConveniente, comodo y ventajoso — Este complejo tiene muchas ventajas, entre ellas, que el precio de la renta todavia es menor que en otros condominios, la disponibilidad de parqueo flexible, sin restricciones de un espacio unico fijo es muy comodo y conveniente, la respuesta inmediata a los reclamos de problemas en los apartamentos, los empleados resuelven muy rapido cada demanda, las piscinas limpias, aunque ya se nota la necesidad de una mejora en la 2da piscina, tenemos expectativas con el gimnasio que estan construyendo, excelente la compra de las lavadoras nuevas, y la atencion en la oficina es excelente.
|Recommended: YesIt is well maintained and very quiet. — I would tell them that it is a great place to live, with substantial space and beautiful landscape.